quickly get your free legendary skin for Christmas
Does the new monetization of the game bother you? Don't panic, it's Christmas so Blizzard decides to be generous.
Since switching to free-to-play, the business model ofOverwatch 2 divide the players. The game is live again and the community has never been so alive with more than 40 million players who have connected to it. But on the other hand, veterans regret the disappearance of free lootboxes and cosmetics. From now on, you have to pay a €10 battle pass every 60 days to claim these kinds of rewards, or spend directly in the game store.
This format has become the standard for so-called "live service" offering regular evolution and new content all the time. It was therefore an inevitable new step for the development of an online game such asOverwatch. Despite everything, Blizzard continues the crush operations for the players in order to try to redeem themselves. After the many rewards to be collected for free via Twitch, a legendary Christmas skin is available (almost) for free in the game!
How to take advantage of the offer?
At the announcement of the end-of-year festivities on Overwatch as part of season 2, Blizzard had formalized the arrival of many cosmetics. Some are chargeable, but others are available for free. It is already possible to obtain a Brigitte skin since the launch of the Winter Wonderland event by completing a certain number of challenges.
Players who don't have the courage to complete these special missions will be happy to learn that they are also entitled to their own surprise. Directly from the game store, it is now possible to unlock a Gingerbread Bastion skin for the modest sum of an Overwatch credit.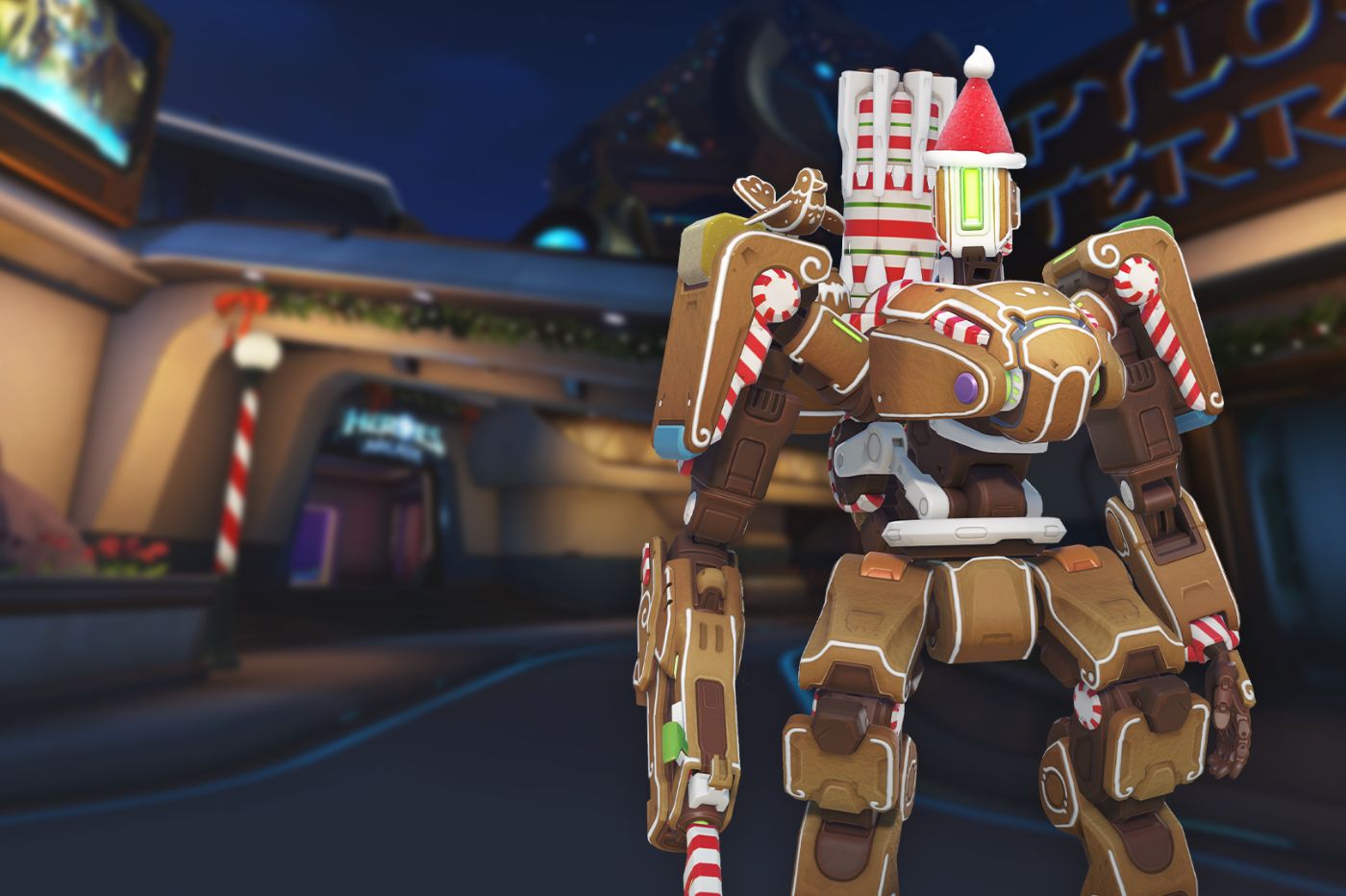 In fact, this gift is not free, but it's just like. Since it is possible to win credits each week via the weekly challenges, it is enough to play a week to obtain this skin without paying. This offer is available until January 3: There is therefore a little more than a week to enjoy it.