This is the perfect game for lovers of mystery and the Layton saga
A Place for the Unwilling is an adventure game filled with mystery that immerses you in a universe that is reminiscent of the Layton puzzle games.
It's been a while since the Layton saga has had a new game, the latest being The Layton Adventure: Katrielle and the Millionaire Conspiracy. And again, this title released on mobile, then on Switch in 2019 had left us particularly unsatisfied, making us regret the iconic opuses dating from the Nintendo DS and 3DS. This is why the discovery of this indie nugget, which has just been released on consoles after 3 years on PC exclusively, is particularly delighting to us. Here are 3 reasons why you should give it a try !
1. An extremely well-crafted scenario
A Place for the Unwilling is a title developed by ALPixel Games that combines a strong and mysterious narration, with a free but timed exploration. In short, the perfect recipe for such an enigmatic adventure game. You play as a man, one of whose childhood friends has just taken his own life and left you everything he owns. You then go to his city, learn about everything you have obtained, and begin to discreetly investigate the reasons that motivated him to make this drastic decision.
But it's not as simple as it sounds. Your friend has indeed left you very few clues, so you will have to explore the city and talk to its inhabitants to understand what is happening there. You will then understand very quickly that the mystery is in order and that the secrets are numerous. You have only 21 days to complete your goal, and even in a day your time is running out. It is therefore a question of managing it well to achieve your goals in due time.
Far be it from us to spoil you the rest of the adventure, we will therefore remain concise. A Place for the Unwilling has one of the most complete (and complex) narratives we've seen so far this year. This small independent game manages to find the balance between story and reflection and to transport us into its universe from the first minutes of play.
2. Completely free exploration
Your adventure is shaped by you. Of course, all players will aim to find out what is happening in this mysterious city, but everyone is free to take the path they want. For example, you can use your business sense by taking over your friend's business case, or simply talk to all the characters you meet, or even perform certain time-limited tasks.
In A Place for the Unwilling, almost nothing is obligatory, but the more you use your time, the more you will have the keys in hand to elucidate the main mystery. Note that all your choices affect the course of your adventure, so you have to decide your path in your soul and conscience. A word of advice, don't forget to buy the newspaper every day, it will serve you more than you could imagine.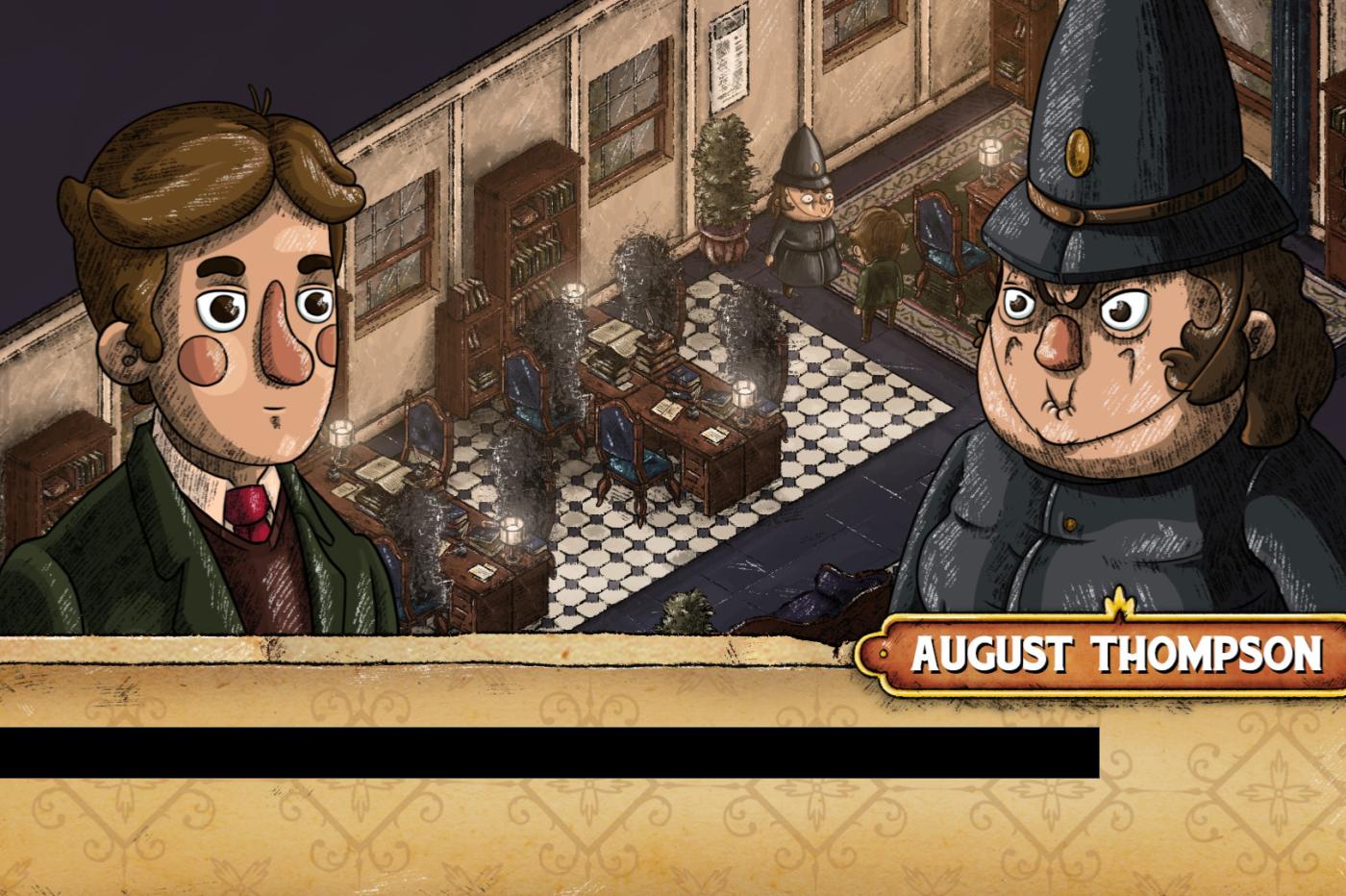 3. A Lovecraftian visual experience
Last but not least, A Place for the Unwilling is an adventure game that is very pleasing to the eye, especially thanks to its "drawn" graphics, which depict a brooding and foggy 19th century. No wonder for a city that's supposed to be on the brink. There is also a strong English identity that gradually regains color as your adventure progresses.
Just for its successful visuals, this indie game has earned a special place in our hearts, despite the small flaws that we must mention. The biggest of these is that only English is available. If the language of Shakespeare does not put you off, on the contrary, do not hesitate to try A Place for the Unwilling. For our part, we tested it on Nintendo Switch, where it is displayed at a price of €14.99. You can also find it on PlayStation, Xbox and PC.